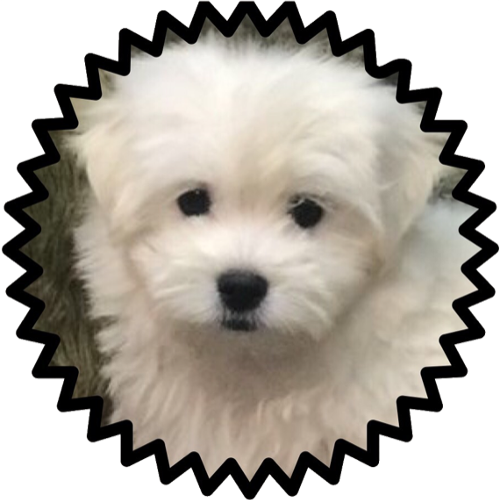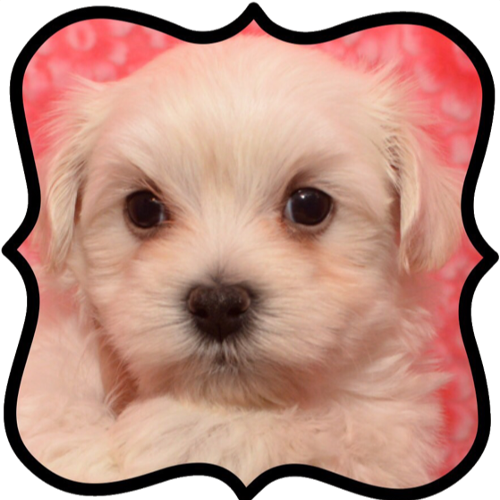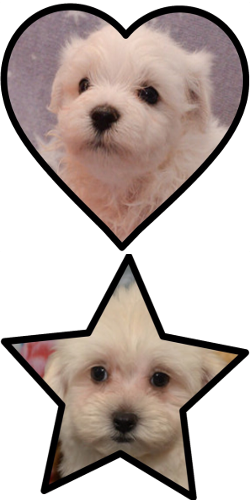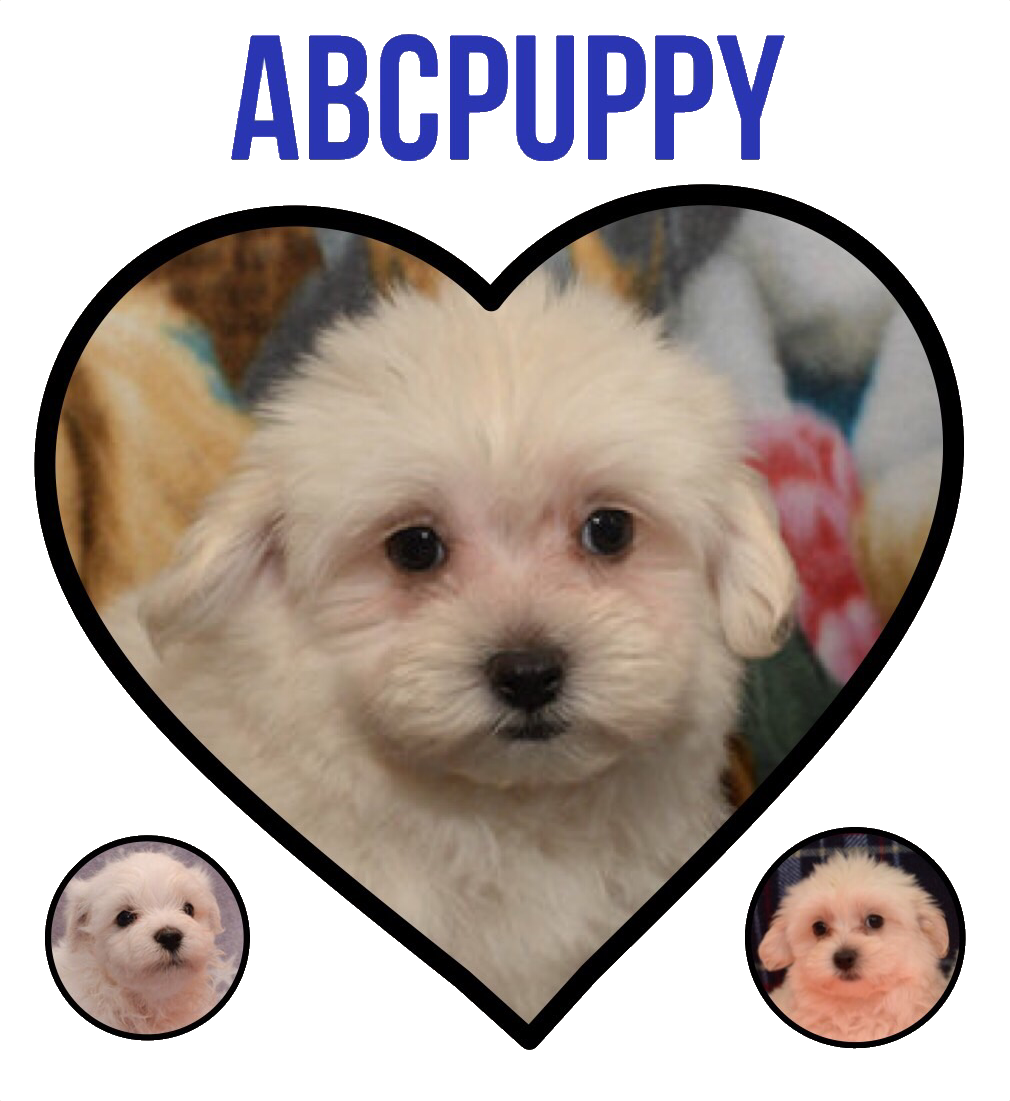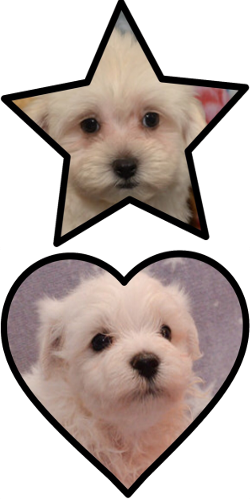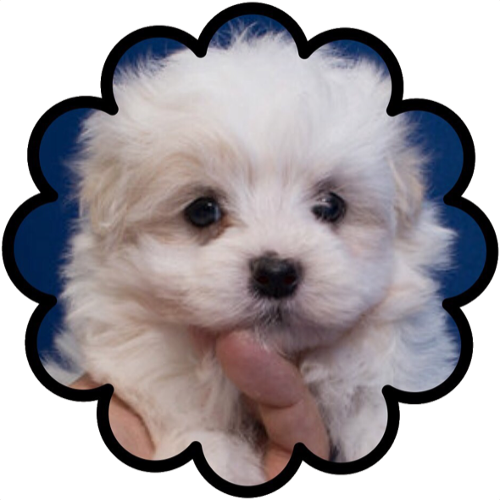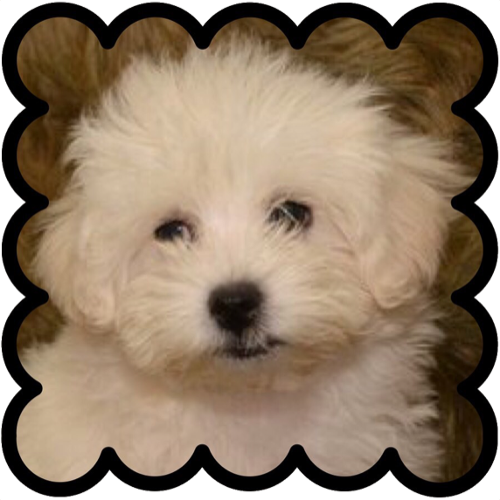 WELCOME TO ABCPUPPY
Home of the best designer breeds like Maltipoo, Bichpoo or Poochon, Shihpoo, Malshipoo, Maltichon, Malshi
Looking for beautiful maltipoo puppies in Texas?, look no further, at abcpuppy.com we have what you are looking for!.
We breed toy and miniature size maltipoo and malshipoo puppies, with up to 10 years limited health guarantee.
Our Maltipoo puppies are children and family friendly, this is why our customers are very happy with our lovely pups (See our testimonials as reference).
We are located in south Texas, and we ship nationwide for an extra fee, we have been shipping since 2006 with great results. At ABCpuppy we are the USDA licensed and inspected, please visit THE PARENT'S PAGE to see our adults, they are cute, sweet and very intelligent, free from diseases or genetic disorders.
Remember to consider our great benefits like health guarantees and microchip. The sizes we handle are excellent for families with small children or elder people, this is the main reason why we don't breed teacup sizes (not intentionally of course), please visit our available page to see our available Maltipoo Puppies For Sale. Be careful with scams, puppymills or unreliable cheap websites, their prices may look very tempting but we have had many customers who were ripped off by those websites.
Financing available, click here to apply
Why our customers love our website?
· We post lots of high resolution photos and a video clip which makes choosing easier for you.
· We allow video conference for customers who want to see a little of live interaction.
· We allow visits, after you make an appointment; you will be welcomed to our home and see your favorite puppy before buying.
· We are USDA licensed and inspected; they ensure our dogs are in compliance with their regulations.
· We have zero tolerance with puppy mills and substandard breeding; we guarantee that all our puppies are raised with lots of love, attention, and personal care.
· We have a business permit, (Dealing with a business gives you a sense of security, this is why we have to collect sales taxes from Texans residents)
· We accept credit cards and PayPal, scammers would only accept wire transfers like money gram or western union. Credit card companies protect customers with their money back policies.
It is important to know who are you giving your trust, we started back in 2006 and have had many happy families, and if there was ever a problem we were there to help in the best possible way. ABCpuppy is a family operated business.
No Puppy mills

SOME OF THE DESIGNER BREEDS WE HANDLE
· Maltipoo: Known as Malti-poo, Malte-poo or Maltepoo, Malta-poo or Maltapoo, Maltedoodle or Malte-doodle, Moodle, Maltese poodle Mix or cross.
· Bichpoos: which is a cross of the Bichon Frise and Toy or Miniature Poodle. Also known as Bichapoo, Bichonpoo, Poochon, Bich-poo,
· Shihpoo: Also known as Shih-Poo, Shipoodle, Shih-poodle, Shipoo, Shi-poo or Shih Tzu poodle mix.
· Malshipoo: Which is a combination of a maltipoo and a Shih tzu or a Shihpoo and a Maltese.
· Malshi – Which is a wonderful combination of the Shih tzu and Maltese.
· Maltichon – which is a croos of the Bichon Frise and Maltese.3
· Peekatese - which is a combination of the Pekingese and the Maltese
CREDENTIALS:


· Verified Paypal account. In good standing since 2001.
· Texas sales and use tax ID number: 3-20391-5281-7
· USDA License # 74-B-0737
BENEFITS:


· We ONLY work with family friendly breeds which make "choosing" an easy process for everyone.
· Our puppies are family raised, which explains why they are so adorable and friendly.
· Your online experience will include detailed information as the parents sizes, date of birth, available or release date, a lot of high resolution photos and a video clip.
· Our delivery costs include a travel insurance (Covered by CSpuppies) which will replace your puppy in case the puppy dies during the flight (This has never happened).
· Part of our profits is donated to support charity organizations of different fields.
PHOTO OF OUR ADULT DOGS: Click here to see our adults or the parents
Please bookmark or favorite our website so you don't miss out our beautiful puppies. SUBSCRIBE TO OUR NEWSLETTER FOR FUTURE LITTERS
What are designer breeds? - Attention local breeders
We are nearby McAllen TX, Mission, Alton, Pharr, Alamo, San Juan Texas, Weslaco, Mercedes, La Feria, Harlingen, San Benito, Brownsville, Elsa, Edinburg,
Below you will see our driving distance from nearby places. We can help you book a motel or hotel around our area if you decide to come and leave next day.
· Falfurrias TX. 1 hr 20 mins.
· Alice TX. 2 hrs.
· Corpus Christi. 2.5 hrs.
· San Antonio. 4 hrs.
· Victoria TX. 3.5 hrs.
· San Marcos TX. 4.5 hrs.
· Austin TX. 5 hrs.
· Houston, Sugar land tx. 6 hrs.
· Killeen TX. 6 hrs.
· Dallas TX. 7.5 hrs.
· Fort worth TX. 7.5 hrs.
· College station. 6 hrs.
· Laredo TX. 3 hrs.
· Kingsville TX. 1 hr 45 mins.
· Raymondville TX. 45 mins.
· Waco TX. 6 hrs 16 mins.
· Galveston TX. 6 hrs.
· San Angelo TX. 6 hrs 37 mins.
· Plano TX. 8 hrs.
· Midland, Odessa TX. 8.5 hrs.
· Round rock TX. 5 hrs
· The woodlands TX. 6 hrs.
· Lubbock TX. 9 hrs 33 mins.
· Del rio TX, 6 hrs.
· El paso TX, 11.5 hrs.
· Abilene TX, 7.5 hrs.
· New Braunfels tx, 4 hrs 11 mins.
· Beaumont tx, 6 hrs 38 mins.
· Lafayette LA, 8.5 hrs
· Shreveport, 9 hrs.